<--Back
9 : The future of our ports
Which ports will become the busiest ?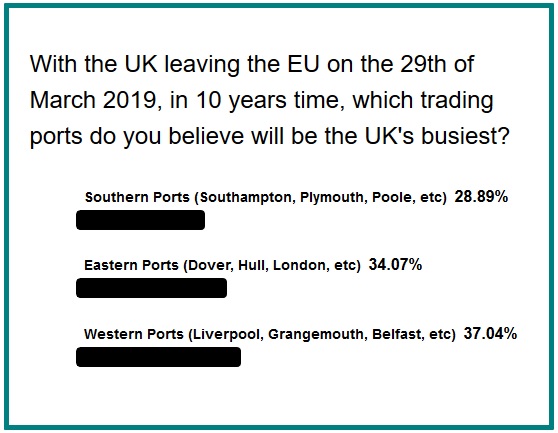 The ninth Time Party poll ran from the 17th of January until the 31st. With the UK's exit from the European Union fast approaching, Time sought to gauge which of the country's ports the public believed would flourish the most, following the new opportunities granted by Brexit.
After a fairly close-run race, voters forecast that the western ports would become the UK's busiest. 34.07% of voters, however, believed the Eastern ports would continue to manage the majority of the UK's shipping business.
<--Back