<--Back to list
What has happened to Cancer?
Sarah Morris
Tuesday, September 29, 2020
What happened to Cancer, did it take a holiday in the sun somewhere? No of course it didn't. It's still wrecking more lives than CoVid19.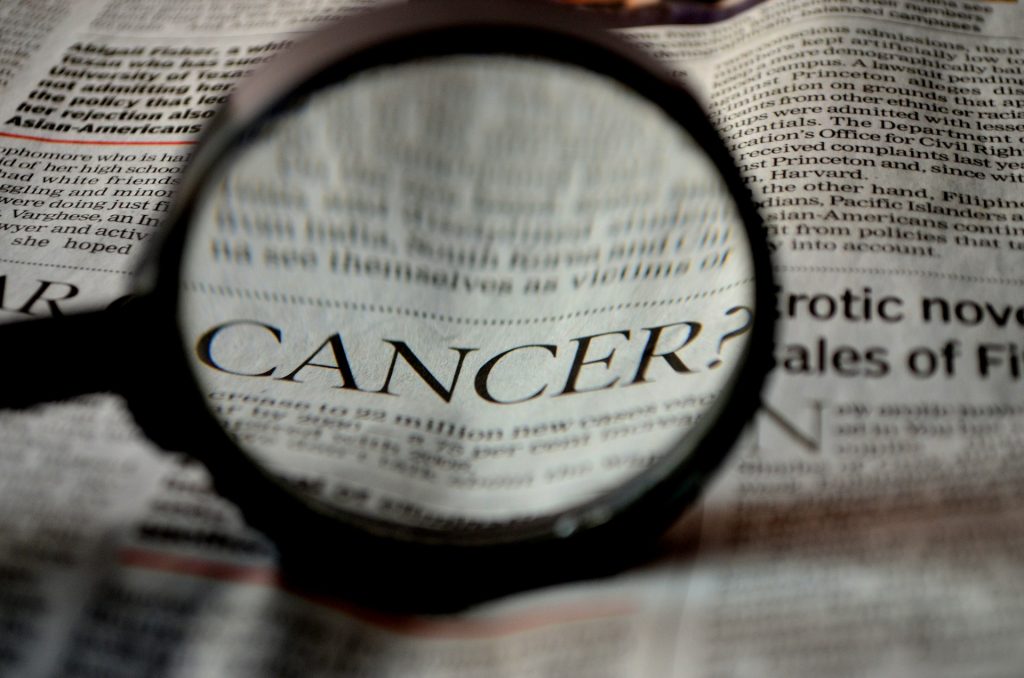 If you are like me, you are sick of the word Covid-19, holding the headlines day in day out on all major MSM platforms, our heads are filled with regurgitated information from Matt Hancock, Sir Patrick Vallance, Chris Whitty, and Boris Johnson. The cracks are starting to show, that they have one agenda only.
What happened to Cancer? Did it take a holiday in the sun somewhere? No, of course it didn't, but the way the MSM report the news, anyone would think it ceased to exist. However Cancer overshadows any deaths due to Covid-19 if you look beyond the hype. Lockdown is obviously starting to show the negative effects it is having on us and how dangerous the Government are becoming in picking and choosing whose lives to save.
Cancer is affecting 2.5 Million people in the UK right now, and according to research by MacMillan, it will rise to 4 million by 2030. These figures are jumping up rapidly due to coronavirus taking priority within our Government and healthcare system.
According to Cancer Research UK, 14,000 people have not been referred, 'just' for lung tests alone, since March. Such tests would determine if the person has lung cancer, and to begin the treatment needed to save their lives.
What is happening to these individuals that are deliberately being pushed to one side, while the coronavirus is getting the spotlight every day and the NHS have become totally redundant, or unable to reopen fully? Surely it is time to get back to normal and catch up on the immense back log of all referrals.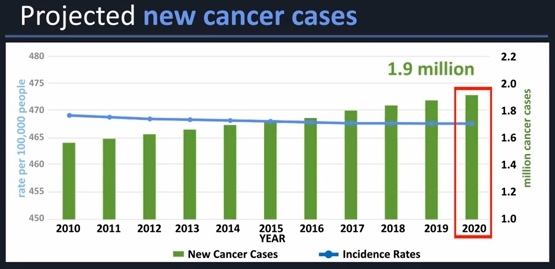 Cancer is not going anywhere! We know that. Most of us have been affected by cancer in some way, either directly through having the deadly illness, or knowing someone that has been affected with cancer.
I have had cancer twice in my lifetime and I certainly know a lot of people who died and battled cancer in different forms. This shouldn't be the case but we have been coping with this for decades and we are far from beating this awful disease.
I would like to know how cancer is effecting people now in the midst of this madness, not being able to get the proper care and treatment they need by everything being limited, or is completely out of bounds, over a virus that is not as deadly as the government are clearly stating. Please let me know in the comments below the article.
We know that cancer, unlike coronavirus, is not biased against age, sex, ethnicity, and different seasons of the year. It is not a disease you can wear a mask, sanitise your hands and practice social distancing. We also know it's not infectious, but due to the lack of an immune system, the virus can systematically attack anyone exposed to other illness, not just coronavirus.
While nurses were dancing and singing in their spare time, people were dying left right and centre, which again, were not connected to the coronavirus at all. The NHS has accepted donations that are in the millions, as we know from amazing people like Captain Sir Tom Moore. At the age of 100, he walked up and down his garden with pure determination, to support the coronavirus and mostly to donate to the NHS and yet no one knows where this money has been distributed, to support and protect the NHS. The question is 'Shouldn't the NHS be protecting us first?'.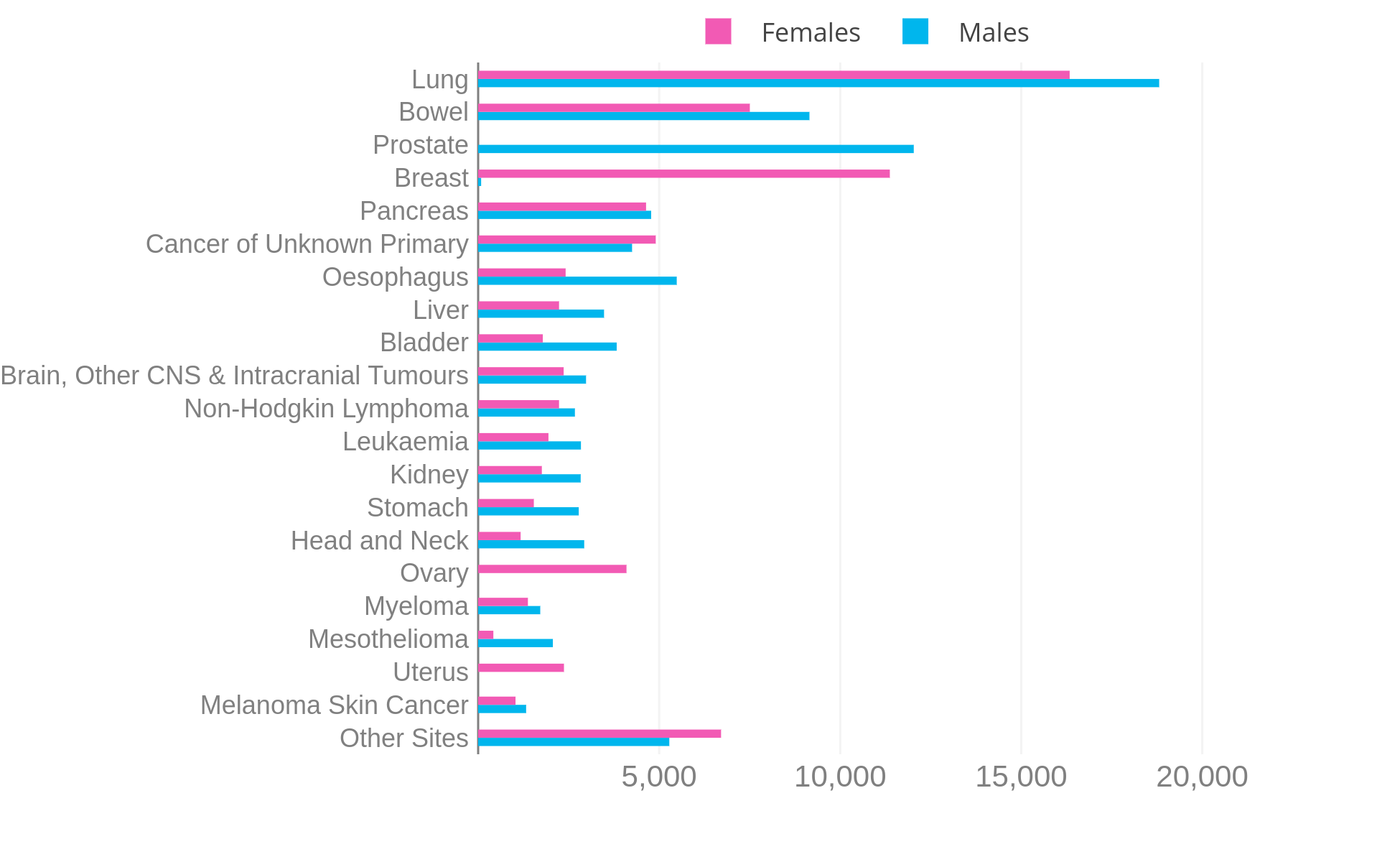 Latest Statistics according to Cancer Research UK
It does not take an expert to tell us all, that we have made a big mistake in going completely blind, that despite the coronavirus, other diseases which are life threatening and life changing and very costly do not just cease to exist! People are dying because of the incompetence and self-fulfilling MPs and so called Experts.
So, what now? When will the powers-that-be stop and take responsibility for basking in the chaos of opportunities of notoriety, and wealth and start making it right by allowing our health services to start saving all lives!
Our hospitals need to reopen fully now, and people's heads need to start rolling due to the pure mismanagement and total disregard for other serious illnesses.
Just for the sake of comparison, the daily deaths that are directly connected to COVID-19 were at 17 deaths per day, so total of deaths to date in the UK is 41,988. 16 deaths were reported on the 26th September and 0 in Wales and Scotland and Northern Ireland.
People that have been admitted into hospital are 274 in England and 67 in Wales. The cases that are positive are 4,486 in England on the 24th September. Then on the 25th it dropped to 1,979 cases. That's a huge drop, why would this be as it peeked on the 22nd September to 5,091 cases and then started to drop and now has more than halved in new cases. Which is great news, right?
You can see for yourself on GOV.UK the true extent of the mass panic being sent out by our government. I accessed this on the 28th September.
We also now know from credible researchers across the globe that the deaths are connected to the very elderly and to people that already have other serious health issues. I looked for cancer deaths on the same official Government website and it will only go back to Coronavirus Guidance and Support. What is going on there?
We are not comparing the suffering of someone with coronavirus to someone with cancer, this is not the issue, the problem is with the Government and their tunnel vision and scaremongering tactics around the whole Covid-19.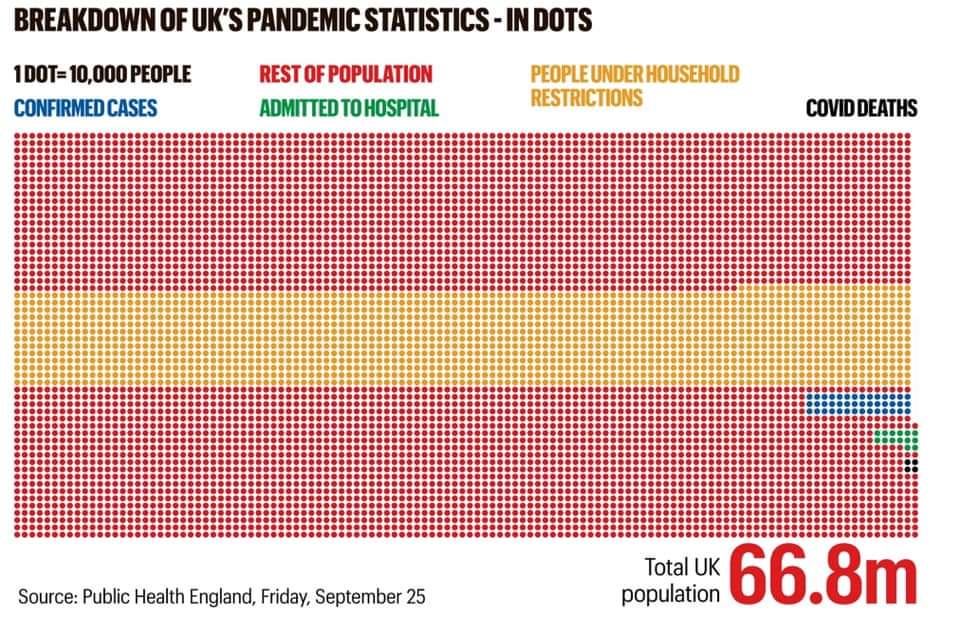 My biggest question is why are government ignoring the tragic and absurdly high cancer deaths and what are they going to do about it?
It is clear that Covid-19 is no longer a National Pandemic, since the Office of National Statistics (ONS) is telling us a completely different story entirely!
This is not acceptable and something needs to be done to get these dying and very ill people into hospitals to be diagnosed, cared for and treated right now. We need to save all lives, not save the NHS or serve a single and quite simply a now 'over exaggerated' agenda from the Government.
#NHSSaveAllLives
---
<--Back to list or Previous Article or Next Article
We welcome comments, so add yours below.
Anonymous comments need approval before showing on the page.