<--Back to list
Trade Blocs and Customs Unions
Robert Kimbell
Sunday, November 29, 2020
Brexit looms. What's a trade bloc, and what's a customs union?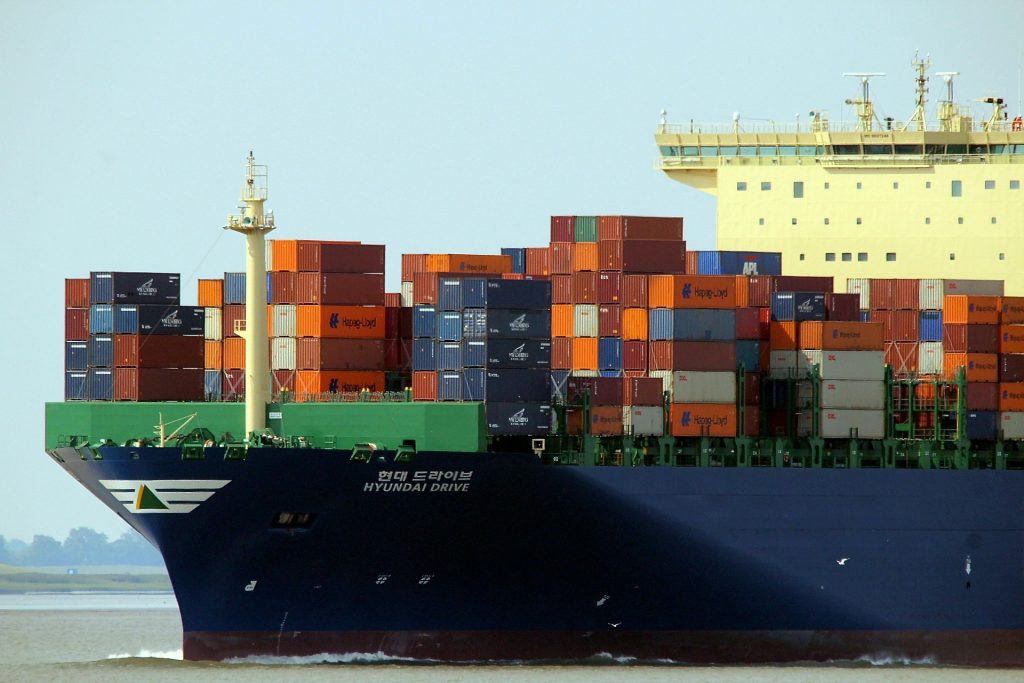 As we enter the end-game on Brexit, there is a lot of concern about international trade, and a lot of questions about how the UK will fare. This article sets out to demystify the acronym soup.
DEFINITIONS
A 'trade bloc' is an intergovernmental club with reduced or zero tariff trade and reduced or zero quotas in trade between partner members.
A 'customs union' is a no-customs-barrier trade and goods and investment union between participating countries and/or trade blocs.
TRADE BLOCS & CUSTOMS UNIONS
NOTE: The following is not a complete list.
Trade Blocs and Customs Unions include:
ANDEAN COMMUNITY
Latest incarnation established 1996. This trade bloc comprises Bolivia, Colombia, Peru and Ecuador
ASEAN
The Association of South East Asian Nations. This trade bloc was founded in 1967 and chartered in 2008. It comprises Brunei, Burma, Cambodia, Indonesia, Laos, Malaysia, Philippines, Singapore, Thailand, Vietnam.
CARIFORUM
The Caribbean Forum is a group of countries in the Caribbean or with coasts bordering it that was set up to negotiate terms of trade with the European Union and has now agreed terms of trade with the United Kingdom. It was established in 2008. Participating countries are Antigua & Barbuda, Barbados, Belize, Dominica, Dominican Republic, Grenada, Guyana, Jamaica, St Kitts & Nevis, St Lucia, St Vincent & the Grenadines, Suriname, The Bahamas, Trinidad & Tobago.
CENTRAL AMERICA ASSOCIATION
The Central America Association is a group of six countries located in the isthmus that is Central America that has agreed terms of trade going forward with the United Kingdom. It comprises Costa Rica, El Salvador, Guatemala, Honduras, Nicaragua, Panama.
CPTPP
The Comprehensive and Progressive Agreement for Trans-Pacific Partnership is a trade bloc of countries with the following membership: Australia, Brunei, Canada, Chile, Japan, Malaysia, Mexico, New Zealand, Peru, Singapore, Vietnam. It was established in 2018.
EAC
The East African Community is a free trade zone in the Great Lakes Region of Africa comprising partner countries Burundi, Kenya, Rwanda, South Sudan, Tanzania, Uganda. It was re-established in 2000.
EAEU
The Eurasian Economic Union is a customs union in eastern Europe and Central Asia comprising Armenia, Belarus, Kazakhstan, Kyrgyzstan, Russia. It was founded as a trade bloc in 1994 and became a customs union in 2010.
ECOWAS
The Economic Community of West African States is an economic union comprising Benin, Burkina Faso, Cabo Verde, Ghana, Guinea-Bissau, Guinea-Conakry, Ivory Coast, Liberia, Mali, Niger, Nigeria, Senegal, Sierra Leone, The Gambia, Togo. It was founded in 1975. It does not have a single currency.
EFTA
The European Free Trade Area is a western European trade bloc comprising Iceland, Liechtenstein, Norway, Switzerland. It was founded in 1960, with a revised convention that entered into force in 2002.
EU
The European Union is a customs union and trade bloc that operates as a political union. It was founded in a looser form as the European Economic Community in 1957 and morphed into its current guise in 1993 (Treaty of Maastricht) and fully in 2009 (Treaty of Lisbon). It has 27 member states: Austria, Belgium, Bulgaria, Croatia, Cyprus, Czech Republic, Denmark, Estonia, Finland, France, Hungary, Germany, Greece, Ireland, Italy, Latvia, Lithuania, Luxembourg, Malta, Netherlands, Poland, Portugal, Romania, Slovakia, Slovenia, Spain, Sweden.
GCC
The Gulf Cooperation Council is a Persian Gulf-based trade bloc and economic union comprising Bahrain, Kuwait, Oman, United Arab Emirates, Saudi Arabia, Qatar. It was founded in 1981.
MERCOSUR
Mercosur (or Mercosul in Portuguese) is a South American trade bloc established in 1994. It comprises Argentina, Brazil, Paraguay, Uruguay. Venezuela is also a full member, but Venezuelan membership was suspended permanently in 2016.
PACIFIC ALLIANCE
The Pacific Alliance is a Latin American trade bloc comprising Chile, Colombia, Mexico and Peru, all of which have Pacific coastlines. It was established in 2012.
RCEP
The Regional Comprehensive Economic Partnership is an ASEAN-led trade bloc agreed in 2020 comprising the 10 member states of the ASEAN trade bloc (see above) plus Japan, South Korea, China, Australia, New Zealand. India was invited to participate but declined.
SACU
The Southern African Customs Union is a customs union (as the name suggests) comprising Botswana, eSwatini (formerly Swaziland), Lesotho, Namibia and South Africa. It was established in 1910. This bloc together with neighbouring Mozambique (known as SACU+M) has secured a trade deal with the United Kingdom.
---
Photo credit : Image by Frauke Feind from Pixabay
---
If what we say strikes a chord, your help to cover our costs with the price of a coffee would be most appreciated!
---
<--Back to list or Previous Article or Next Article
We welcome comments, so add yours below.
Anonymous comments need approval before showing on the page.