<--Back to list
Crying Out for Help!
Sarah Morris
Sunday, October 11, 2020
Who is taking care of our Mental Health? Not the Government. They're destroying it. On this World Mental Health Day we look at a few issues.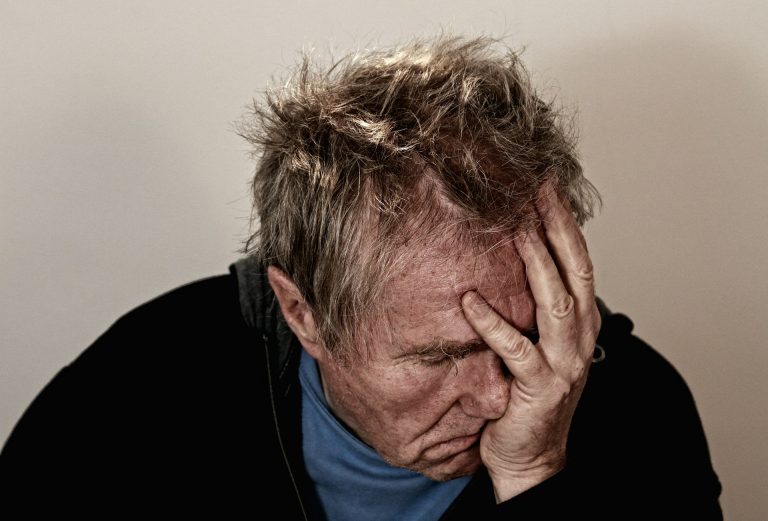 Mental health is an intensely personal subject. The causes of adverse mental health are intensely personal. The immediate consequences are intensely personal.
The wider picture, however, is that it is a universal issue, which is simply not receiving the attention or the support needed.
And what was previously (pre-CoVid) described as a crisis is getting worse and likely to become something much worse than a crisis.
The big picture
As in many fields of life, there is a pyramid paradigm.
At the top is suicide. But it extends way beyond this. Other deaths (e.g. from alcohol or substance abuse, or physical illness developing from mental health causes) dramatically increase the numbers involved. And then there are non-fatal illnesses, including almost count-less cases of crippling or life-constraining impacts and blighted lives.
There are all manor of mental health illnesses including Bipolar, OCD, Addiction, PTSD, Addiction, Alzheimer's, Personality disorders, Victims of crime and bereavement, Self-harming, eating disorders, Gambling, Learning disabilities.
The diversity of these illnesses means that no-one is exempt. It affects all ages, all backgrounds, all personalities.
In 2019, there were 5,691 suicides registered in England and Wales, an age-standardised rate of 11.0 deaths per 100,000 population and consistent with the rate in 2018 [source : ONS].
And that's pre-Covid. The 2020 number is likely to be MUCH higher. Add on mental health related deaths, we're talking substantial numbers. Compare that to "just" 45k Covid-related deaths. Mental health as an issue is not significantly less important than Covid in social terms
According to MIND, 1 in 4 people will experience mental health problems each year. Did you read and understand that? Over 15 million people. Compare that to "just" 600k covid cases.
1 in 6 people will experience common mental health illnesses being depression and anxiety every week!
But as we said, mental health is intensely personal.
A personal view
We all have histories and back stories which can trigger mental illnesses in our lives. The causes are endless and diverse.
I was first officially diagnosed with depression and anxiety at the age of 21. Since then, I have pretty much been dependant on prescription medication to keep me functioning at some level of normality, to carry on living in society as a mother and full time worker and as a 'normal' human being, whatever you determine 'normal' to be.
Suffering with numerous breakdowns and long episodes of deep depression over the years, I have done what most mentally ill people do, and that is to self-medicate through drinking alcohol and drugs, which I will never be ashamed to admit. And neither should you. I am saying it because it needs to be said.
I count myself lucky to have got the help I needed early enough in my life, that with determination, will power and wanting to be there for my three sons. I fought back every day to get better and to fit back in society as a healthy citizen, without people putting a label on me like : 'She's Mental!'
I know out of just the few categories listed above, around 5 or more people in my family or close circle of friends have suffered with one or more of these debilitating illnesses. Some which has caused suicide and early death and that leaves me coping with more trauma in my life. Sadly, the cycle goes on and on and on.
It's been and still is a tough road, but what doesn't kill you only makes you stronger! And I honestly believe that!
If you're going through a tough time ...
---
There are things we can do to help ourselves :<br>Do not watch MSM, it is only full of doom and gloom and fake news (Trump is not wrong there!)
Talk to your family and friends you will be surprised how much you are feeling the same emotions at this time.
Do not be cyber bullied block trolls and report threatening or harmful abuse straight away!
Take a look on https://www.nhs.uk/conditions/stress-anxiety-depression/mental-health-helplines/, there are lots of charities and private help available.
Do not ashamed of your mental health!
Try not to bottle up your feelings up it's a known fact man tend to do this more than woman, but there is no shame in reaching out for help.
Talk directly to the people affecting you such as landlords, mortgage firms, credit card companies they can be very sympathetic if they know you are mentally suffering and have ways to help ease the pressures you are facing. They are only human as well, so don't be scared to talk to them.
Try not to drink or take drugs to self-medicate (it only makes things worse) AA and NA can help you if you suffer with addiction.
Try not to be alone for too long, see people, call people, zoom or video chat as much as you can.
Exercise by walking running gym, dog walking cycling can all help your mental state.
Meditation
Eat well and healthy good vitamins and minerals help your brain function better
Take a holiday!
And please don't forget to BREATH!!!
Take comfort in knowing that no matter how dark things are now, light will always shine through these negative and helpless times it 'will' pass.
So be kind to yourselves and reach out as much as possible because there is always someone holding out their hand to help save you.
A glimmer of hope. But only a glimmer.
We have come a long way from mental asylums and being experimented on in institutions that locked people away from the world at the very sight of crazy or odd behaviour that didn't fit in with society. What was once taboo and very shameful is now understood and treated compassionately by professionals that have dedicated their lives and careers in helping others that suffer from the living nightmares faced every day.
We know there is no magic cure, or tablet for mental health (if only), but other help available is such as counselling, psychiatrists, hypnotherapy and CBT (cognitive behavioural therapy), along many outsourced charities and crisis centres set up across the UK. Seeking that help is pretty straight forward, starting with your GP, who will then make the needed referrals for diagnoses. The scandal is the waiting time, which is worse than other visible physical illness.
And now the numbers are rising according to the Samaritans who are dealing with ever-increasing numbers of calls everyday from people that are desperately crying out for help.
The reasons suicide is on the rise is because of the adverse effects of COVID-19 is having on our nation :
Job Losses
Loses of Finances and Savings
Business closures
Rent and Mortgage arrears
Inability to support the family.
Fear of homelessness.
In the last 12 months people have been reaching out for help and not getting the interventions or treatment and support due to the ridiculous lockdowns and closures of public and private health services.
Men and woman are turning to alcohol and drugs in an attempt to self-medicate under the intolerable pressure and strains being inflicted on us all daily.
It is up to 5 months for an inquest to register suicide officially in 2020 because of COVID. So the real numbers so far this year will not be clear until it's too late for some.
Charities are having to close due to lack of funding. NHS services are dealing with more mental health cases than COVID but are still failing to help everyone who needs it.
Losing the plot.
An unkind but common phrase faced by those suffering mental health issues is they're losing the plot. But it's the Government which is losing or has lost the plot, in their blind disproportionate rush to prioritise CoVid.
What the Government are up to is senseless, insensitive, and very selective on who lives and who dies in 2020.
It is hard to stay positive and rational when our government is set on restricting us more and more everyday, and the "justifications" (actually excuses) are becoming more and more outrageous. No wonder we have healthy people who are normal and sensible and functioning falling to their knees in pure frustration, confusion, and hopelessness.
We are being imprisoned against our wills, forced to wear masks even when many claim they are scientifically proven NOT to work in stopping the virus.
Boris and Hancock teaming up to 'Build Back Better!' and building more hospitals? Just make the ones we do have work properly first !
Boris and Hancock are the rest of the corrupted government are in Cuckoo land themselves, and likely need sectioning in my opinion for our nation's safety!
–> Don't let them get away it.
–> Don't let them sweep this under the carpet.
–> People are dying, people are suffering needlessly.
–> It's time to change this.
<--Back to list or Previous Article or Next Article
We welcome comments, so add yours below.
Anonymous comments need approval before showing on the page.